World's Only Chicken Taco Page


(Who else would want one?)
(be patient - instead of small pictures, big ones are loaded)
(frames may overlap if your resolution is not 1024x768)

December, 2005 was the

18th year of Fun, Friends & Family during the Holidays - Watch as we grow older
(It's kinda like "Meet the Fockers - part II")

It also looks like 2005 was the LAST YEAR for Chicken Tacos as we knew it. The gang is kind of splitting up and it just is too much work every year. So, starting in 2006 we'll do a reduced Chicken Taco with family and maybe a smaller group of friends. Good Luck to all and thanks for the memories. It was a great run.

Michelle Magulski's 2007 group
(L-R) Bob Bolda, Nancy LaMonte, Jeff Holzhauer, Trish Holzhauer, Michelle Magulski, Barb Tsoris, John Tsoris, Elissa Perez, Pat Perez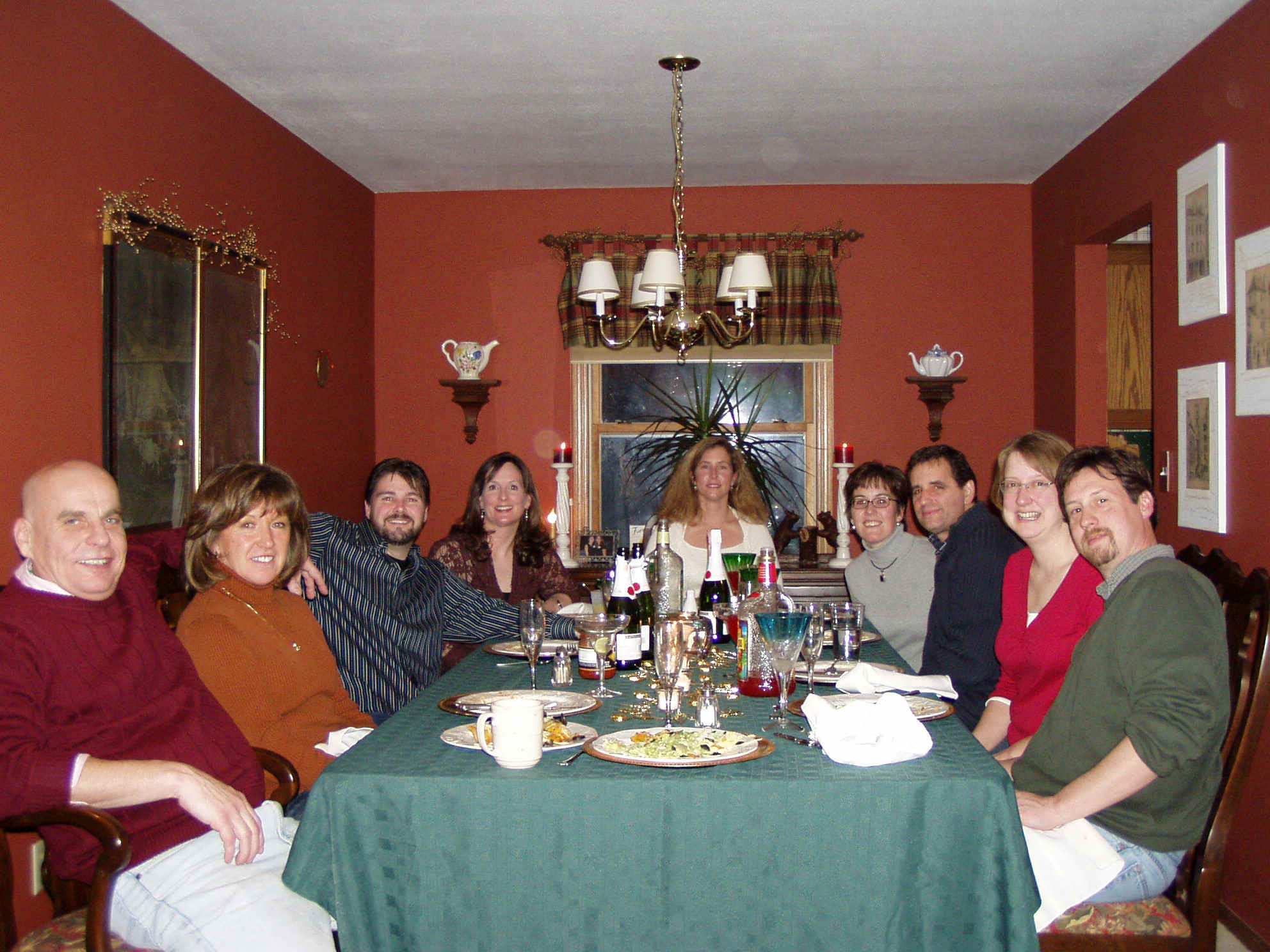 2005 - Dinner time - no flash - no Don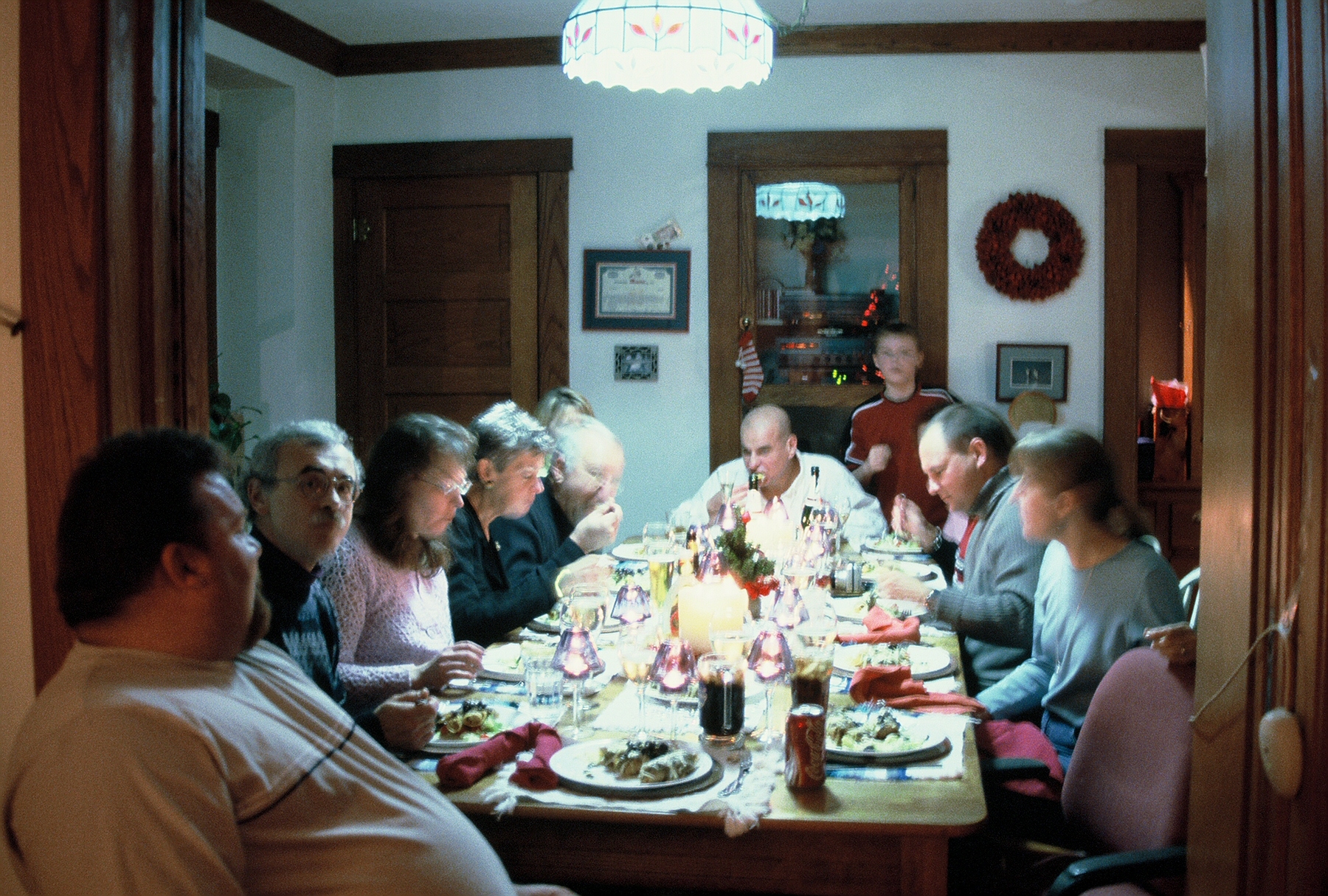 2005 - Is there a more helpful son-in-law?
2005 - Dinner time - Quick, Donny babe, Run back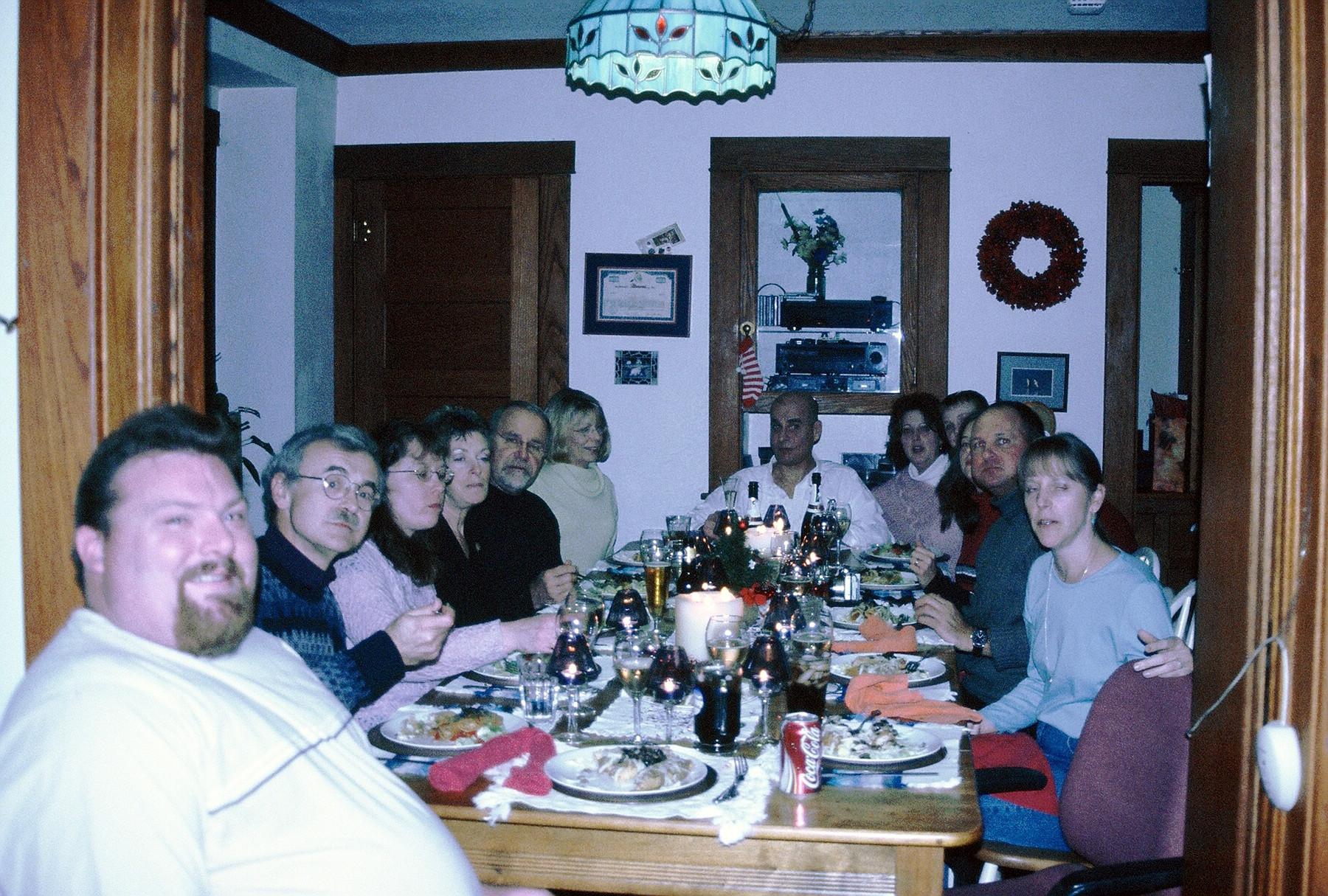 2005 - Christopher and (little) Matt Man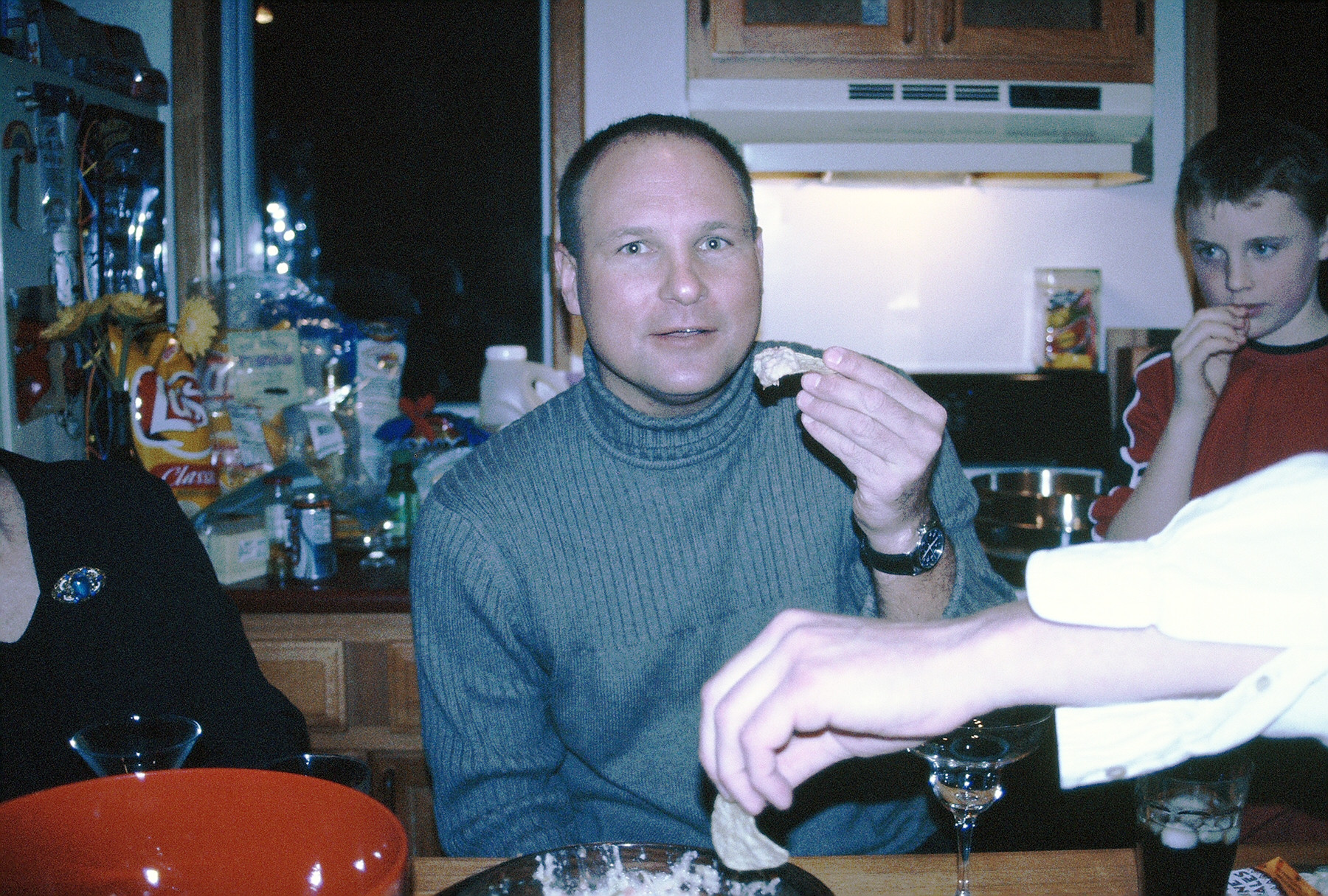 2005 - Dinner time - everyone - Thanks to Don+Joe for all the pics through the years
2005 - Taco Guy - retired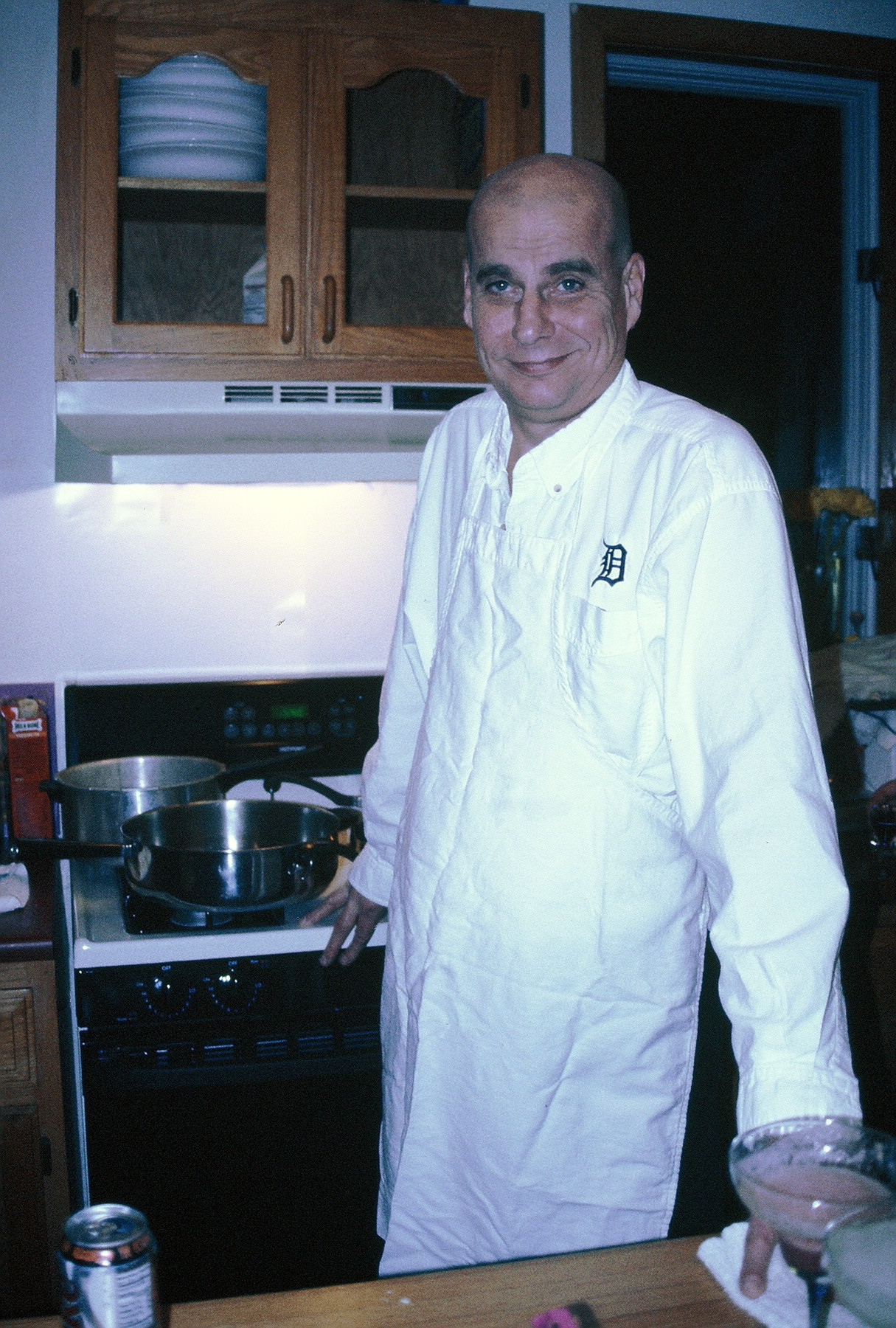 2005 - group
Seems Chris, Michelle and the kids didn't make it.
2004 - group
Where is Chris, Michelle and Tony?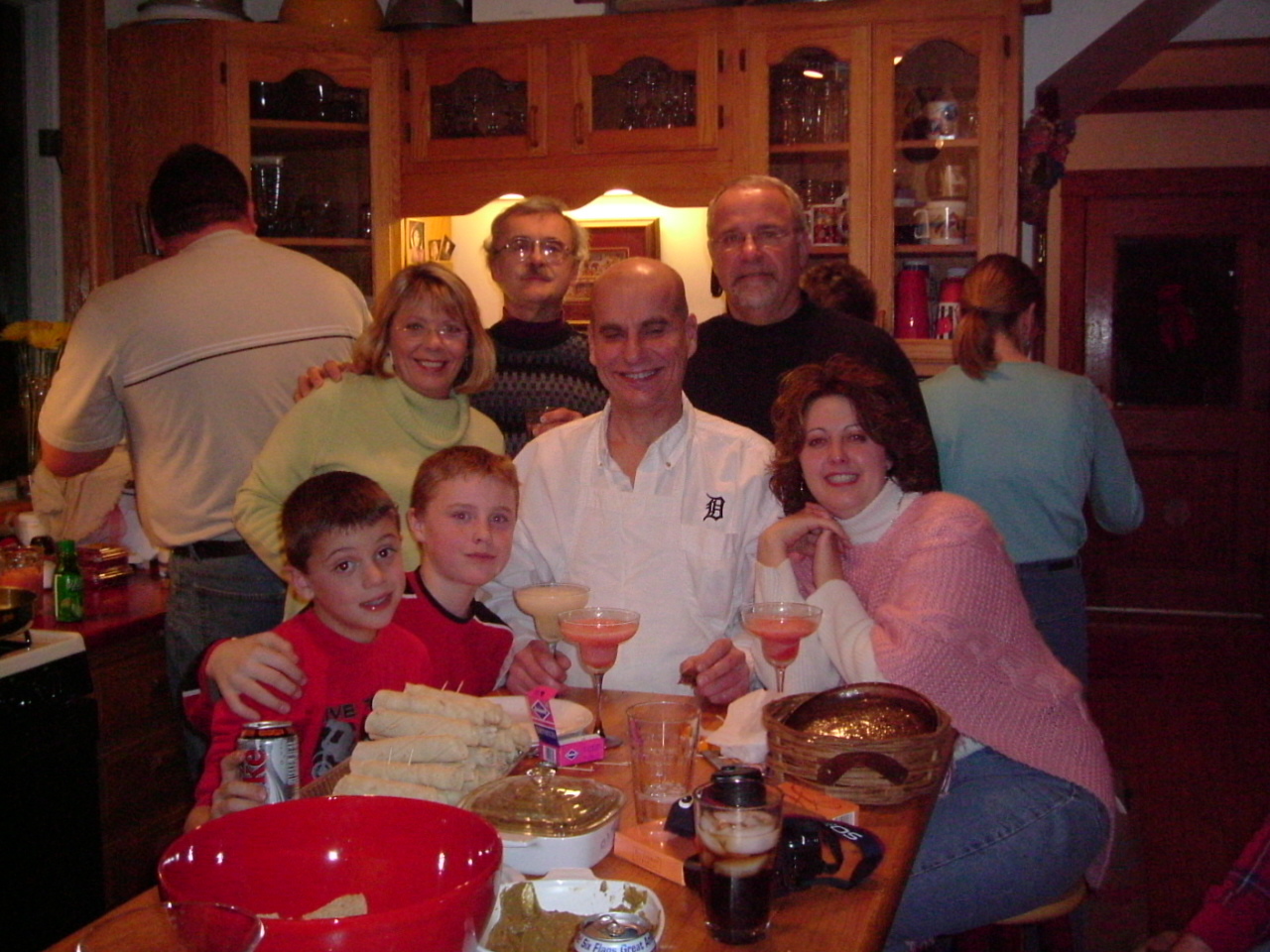 2004 - Sheila
What does her hubby call her Sleepy?? Joweena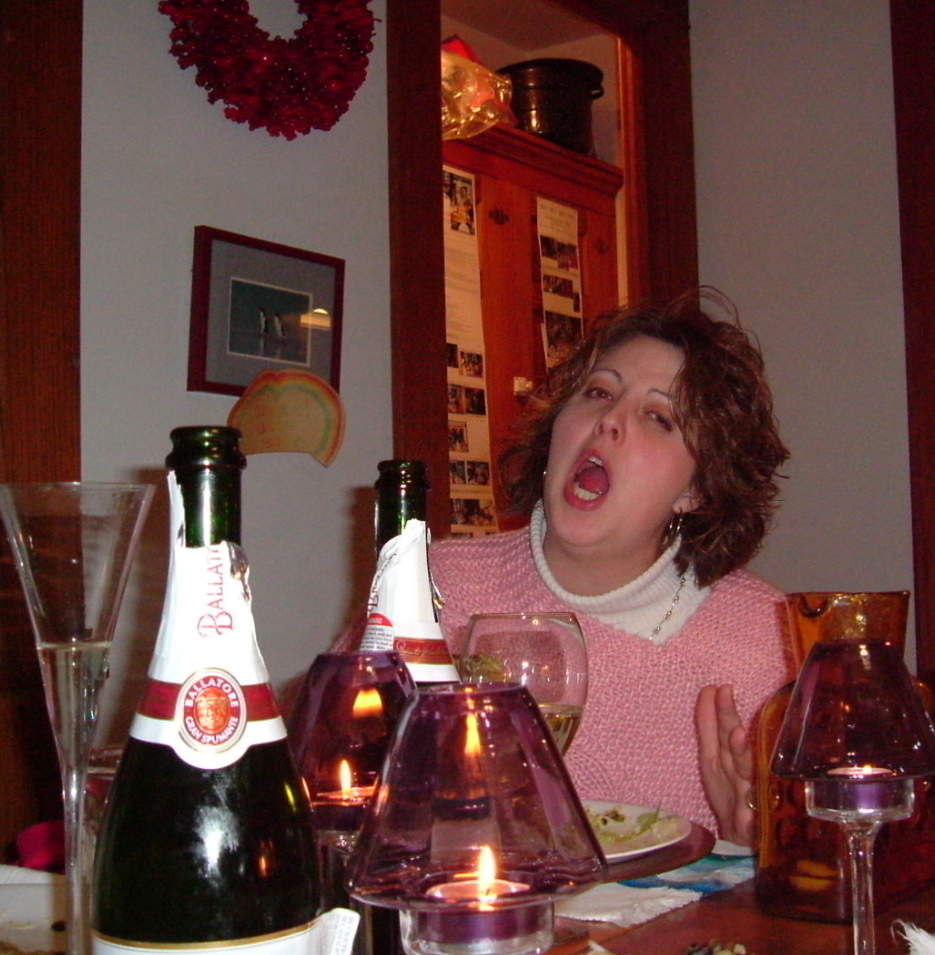 2004 - kids Derek, Tony, Matt
Will they be serving tacos in 20 years ??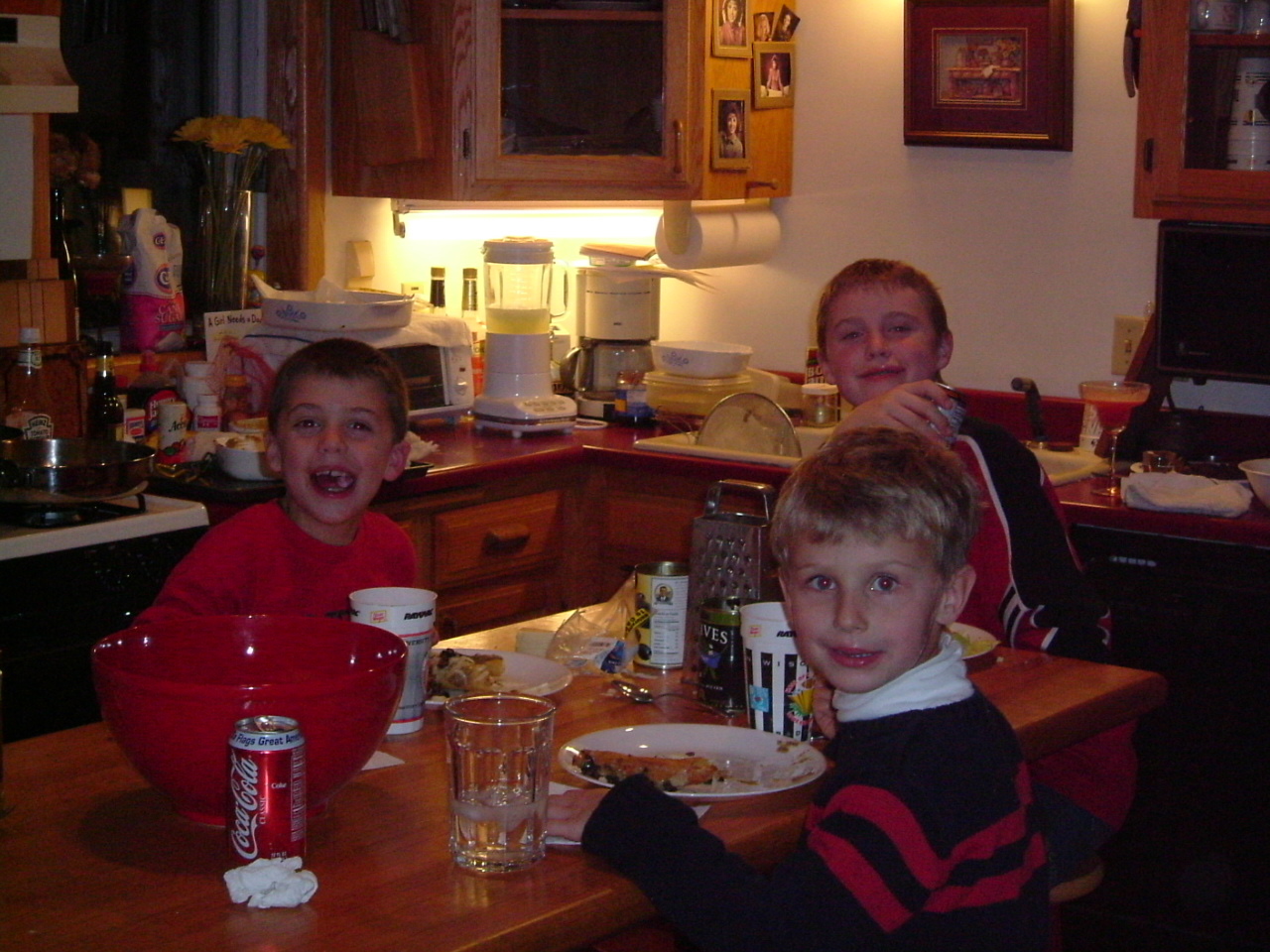 2004 - ME
Does everyone think they look stupid in pictures, or does it just come naturally to me?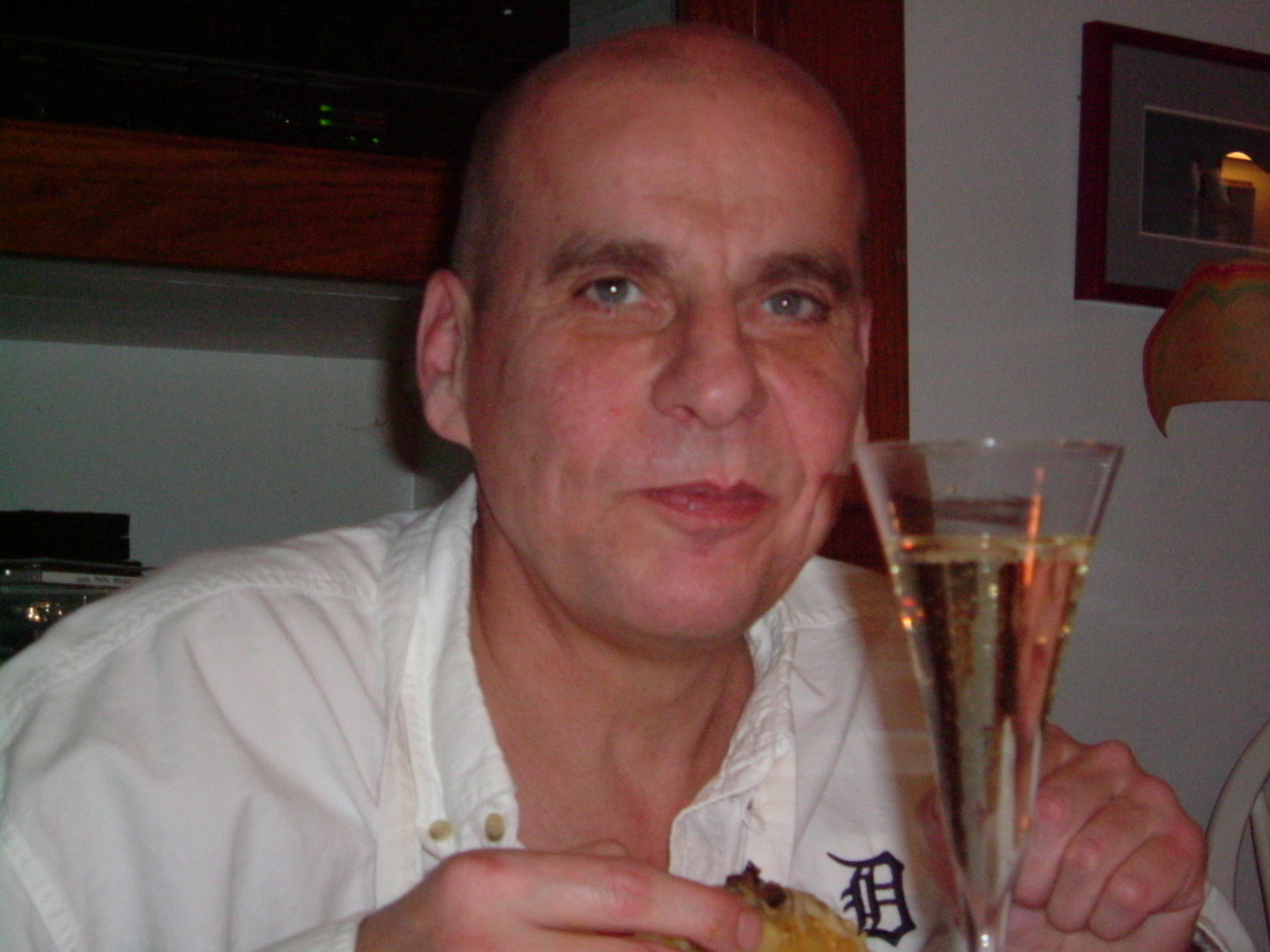 2004 - Don & Lisa
Don finds out steroid testing will be necessary prior to next year's party, or he just got his daughter's tuition bill...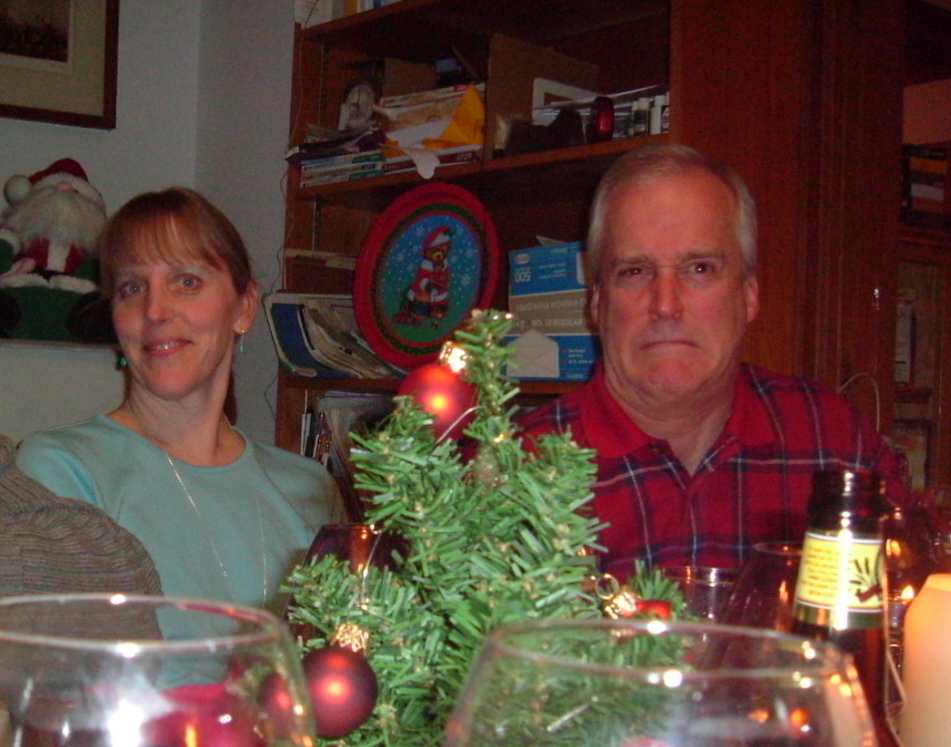 2004 Nancy/Denny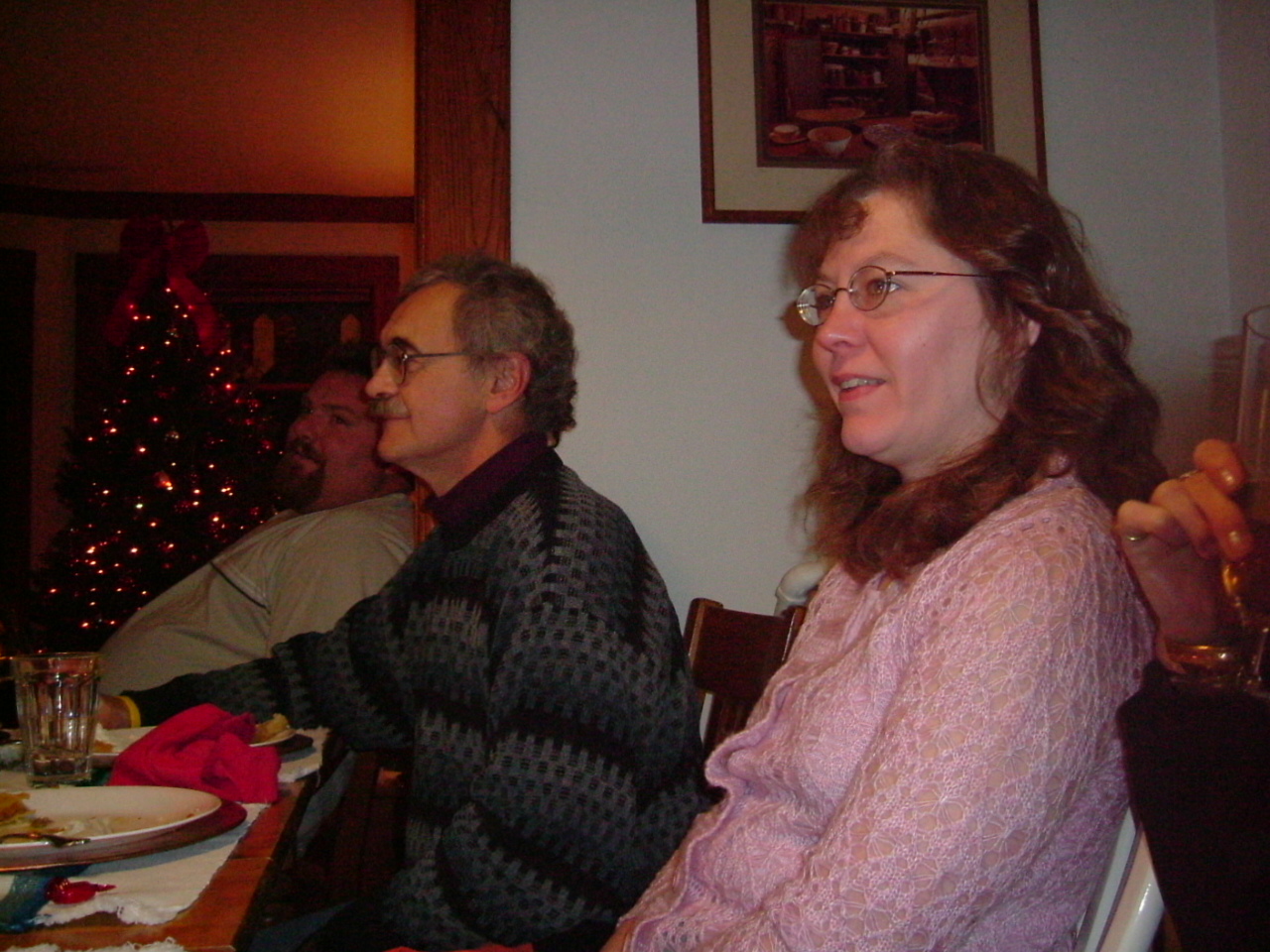 2004 - Carol & Nancy
I think Carol likes 'em
2004 - Chris Hoppe
2003 - Denny & Nancy Ohh Fudge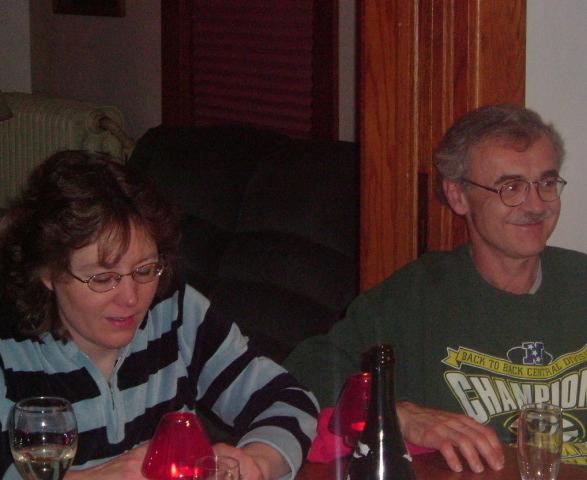 2003 - Why always something on my head?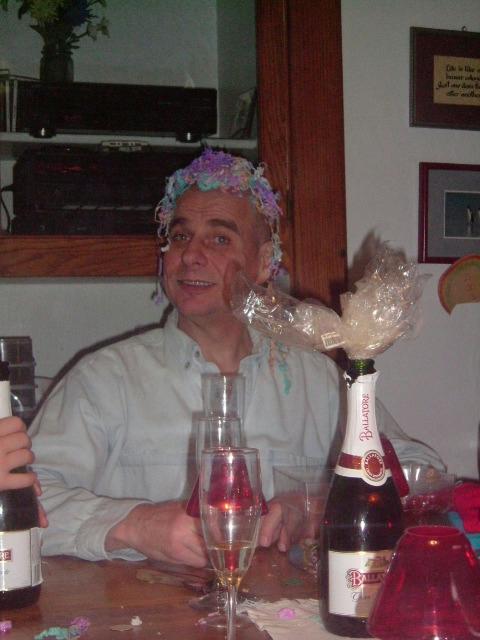 Lisa wearing flowers on head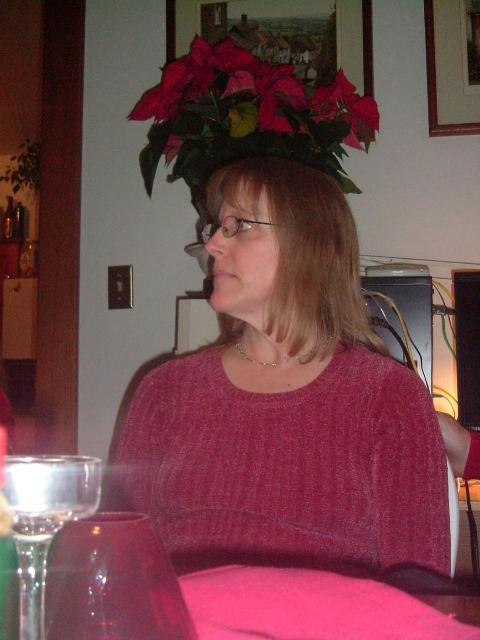 2003 - 3 martinis please !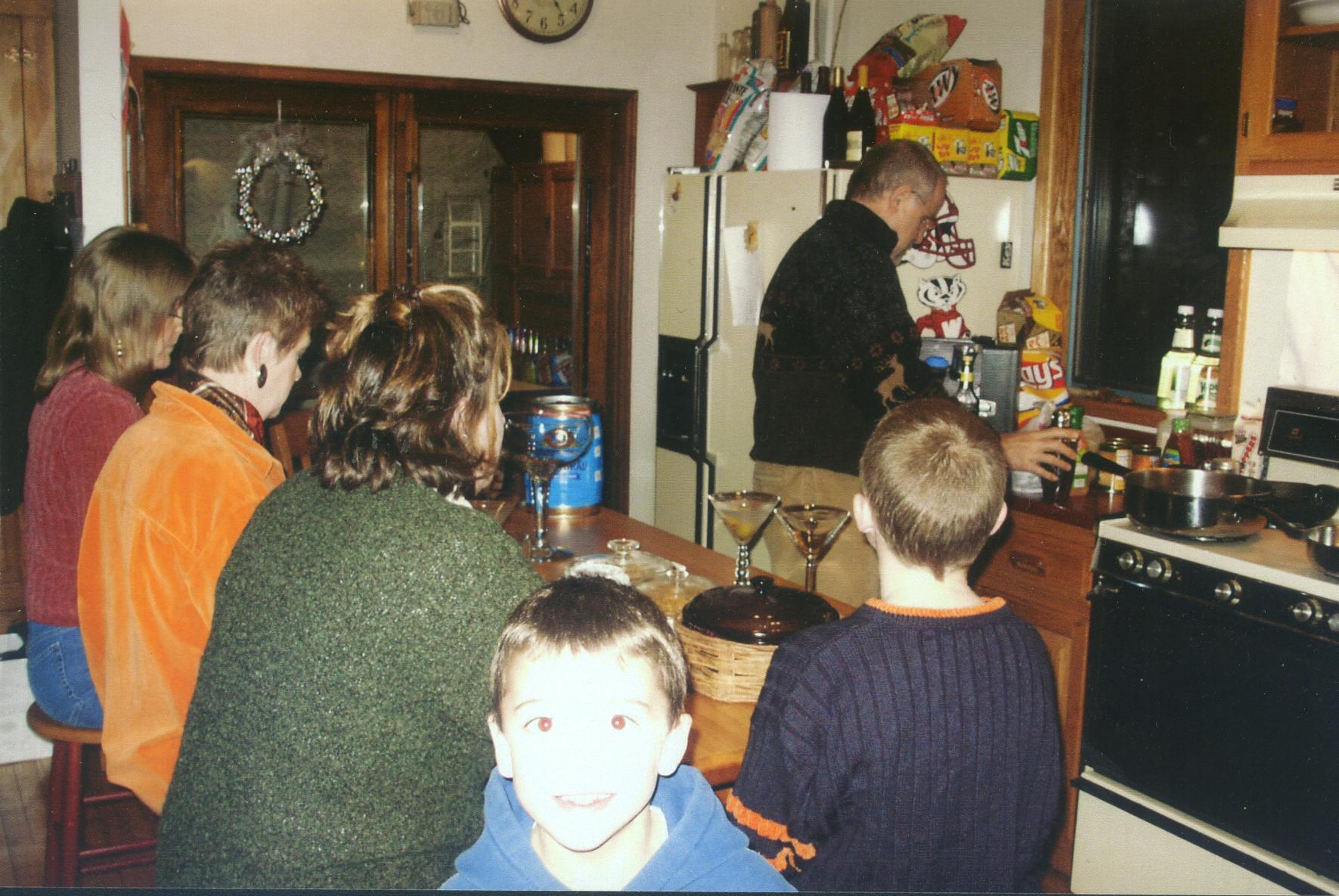 2003 - Honey... I wanted one of those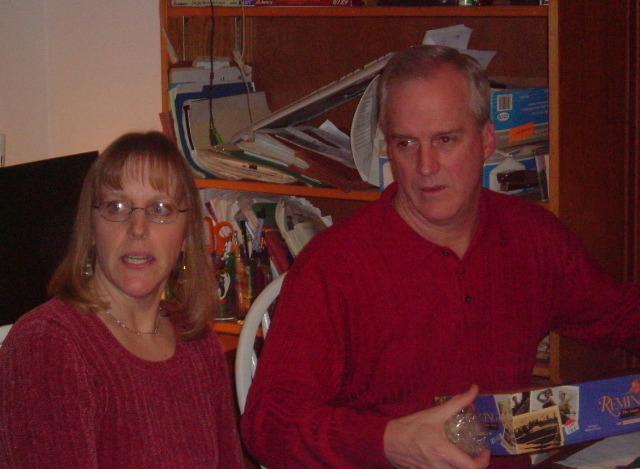 I love Uncle Don & Aunt Lisa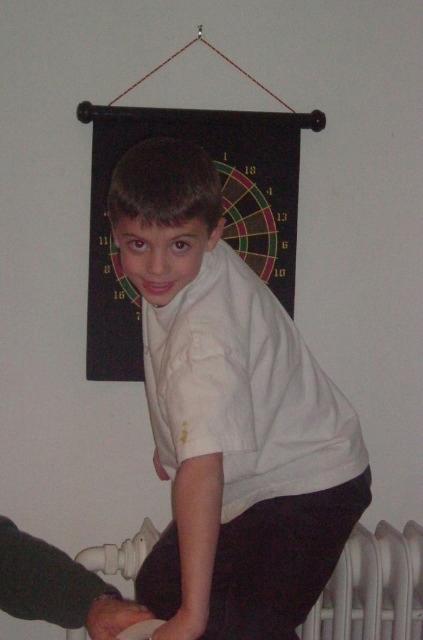 2003 - Aaawww - young lovers - Aaaawww
2003 - Aaawww - some.. ahhh.... other lovers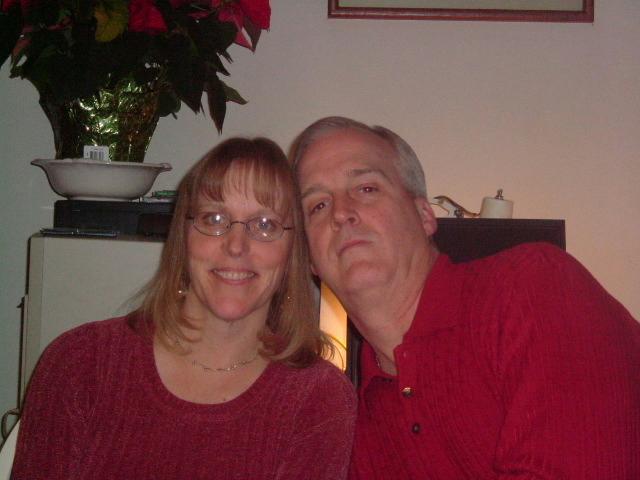 2003 - Aaawww - some.. ahhh.... more...
2003 - A Great Group picture!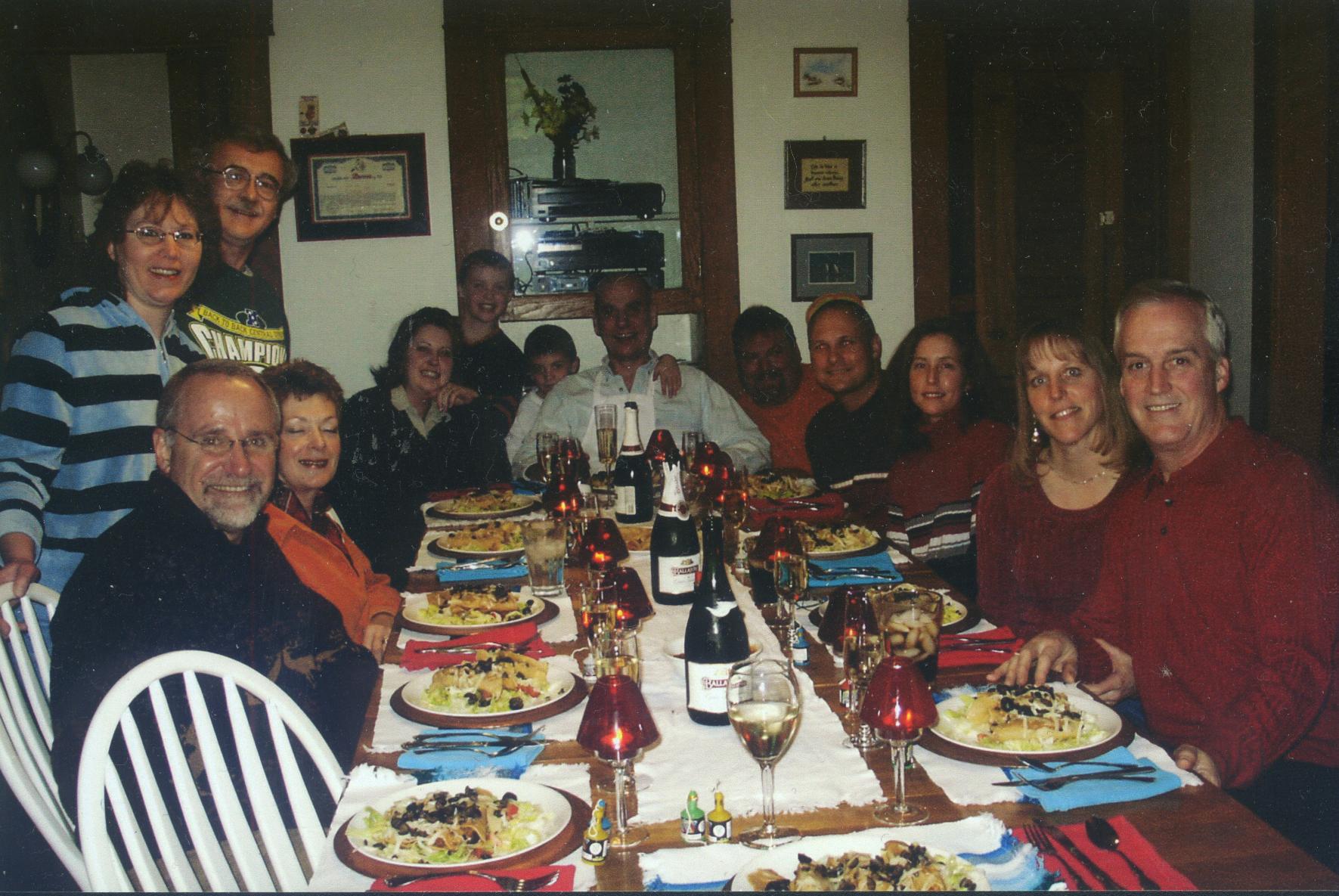 2003 - Chris & Michelle & Lisa & Pumpkin, errrr, Sheila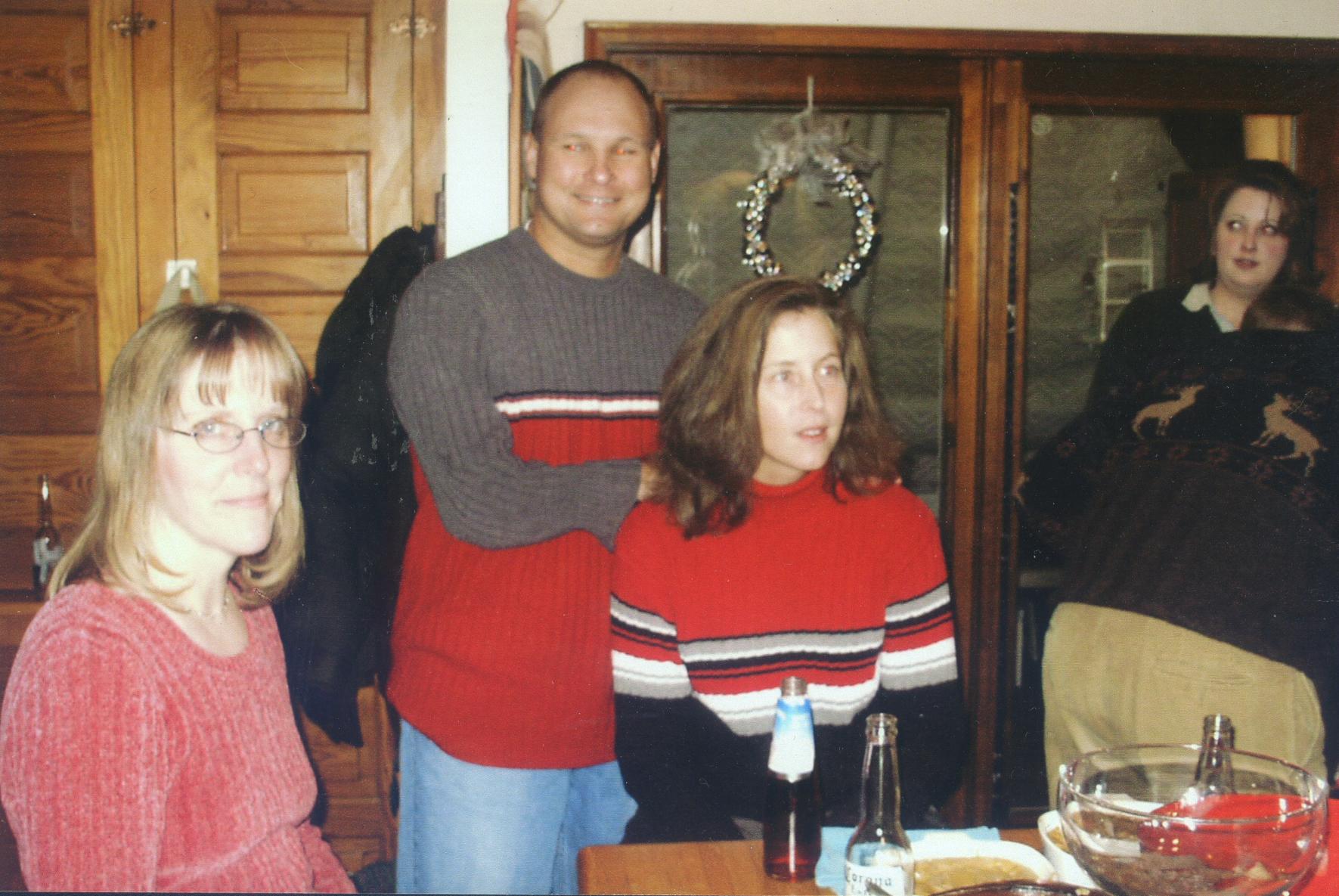 2003 - Denny & Nancy & Carol.....
Carol! Wake-up! We're playing your fav - Trivial Pursuit!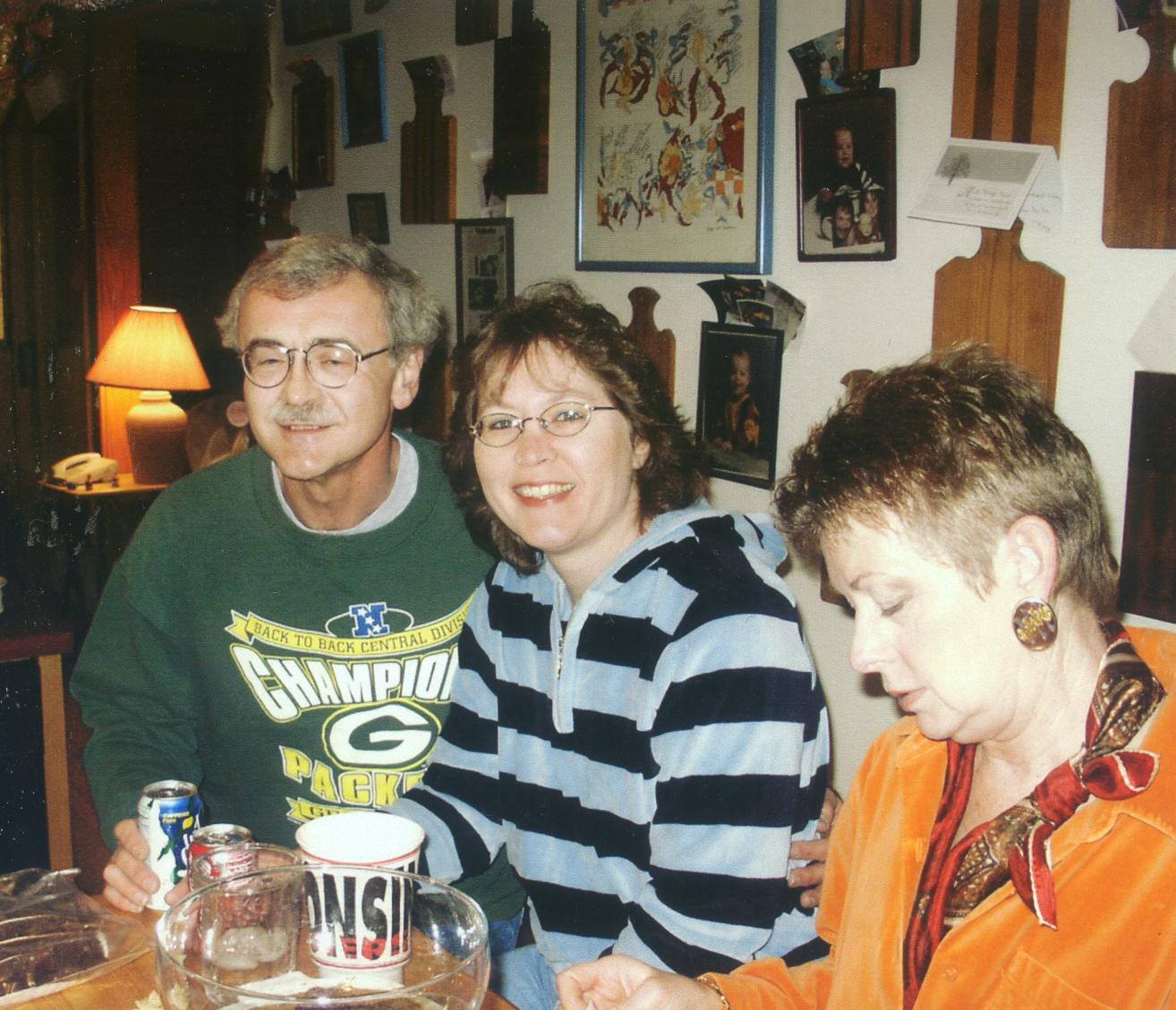 2003 - Joe shows excitement while Bob explains how to make a taco WITHOUT lettuce.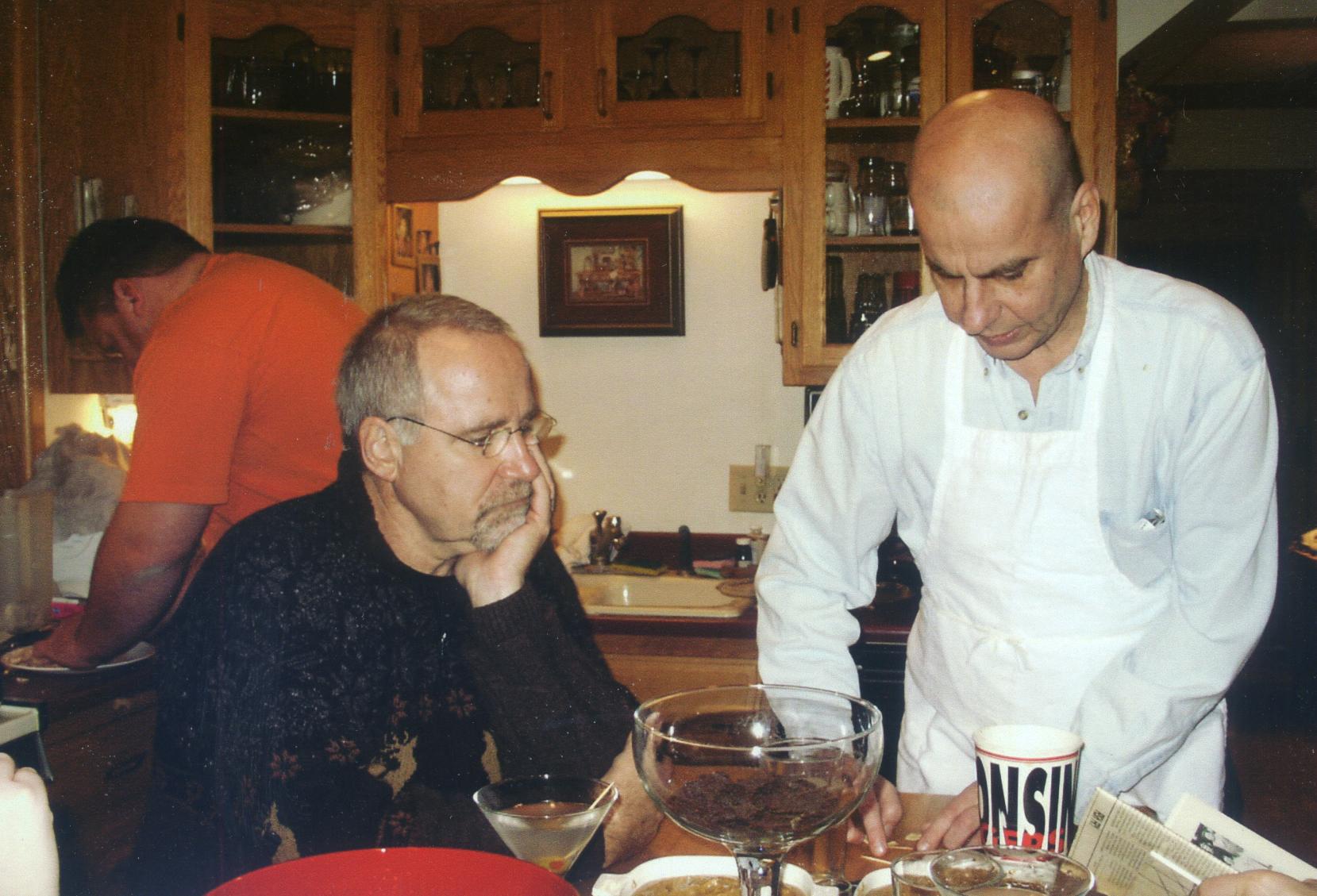 2003 - Matt says I've got to wash all these???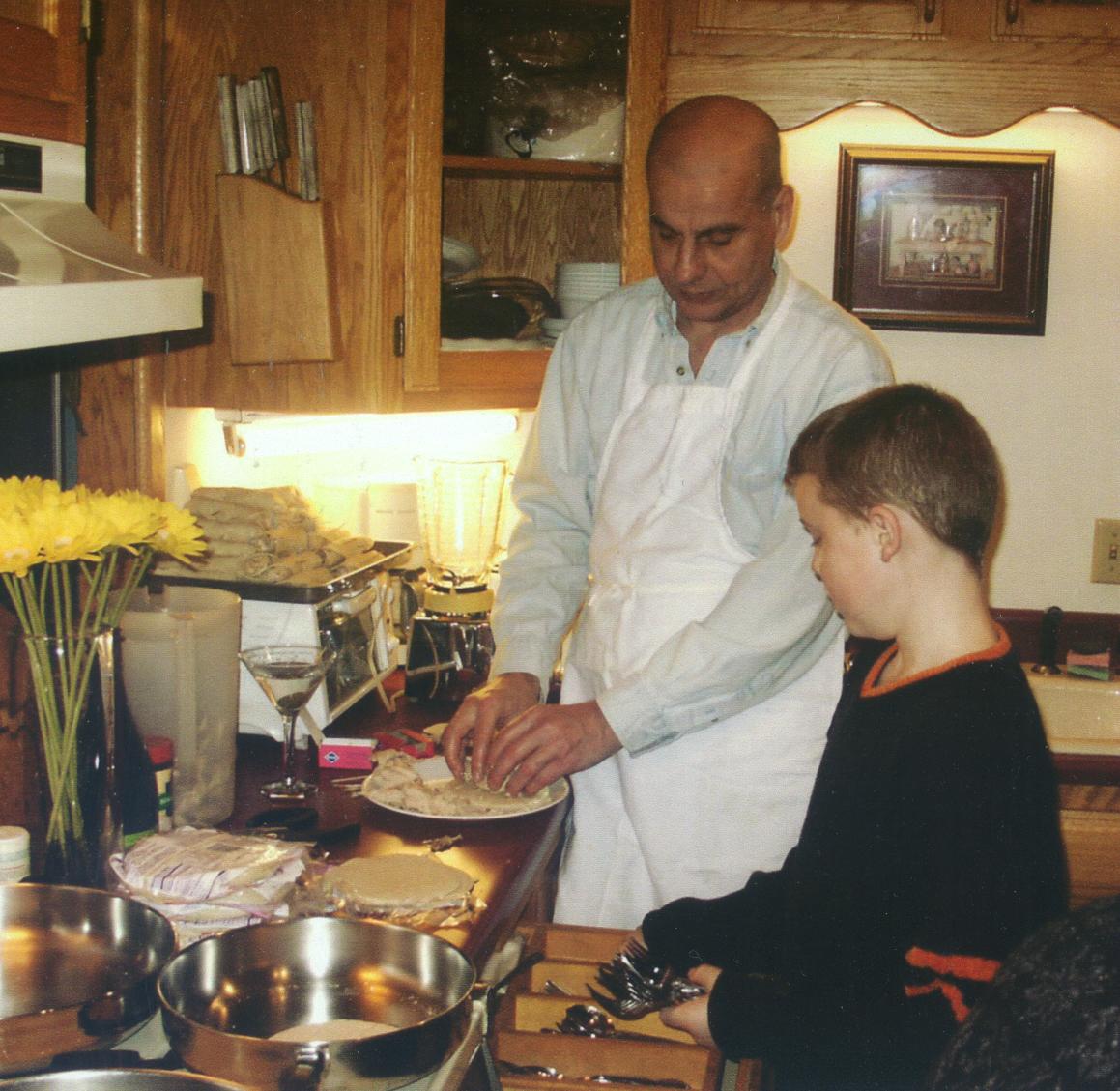 2003 - That's what I call fine dining
2002 - Bob is in bathroom, searching for the words "lettuce" in recipe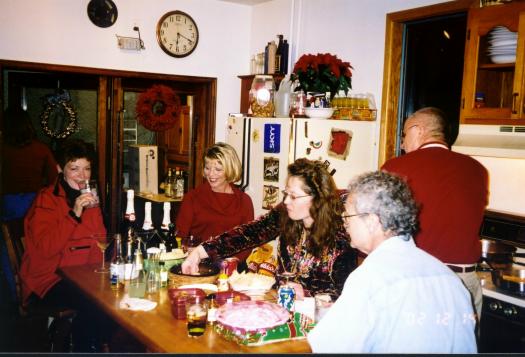 2002 -
Left to right - Michelle, Carol, Brenda, Nancy, & Lisa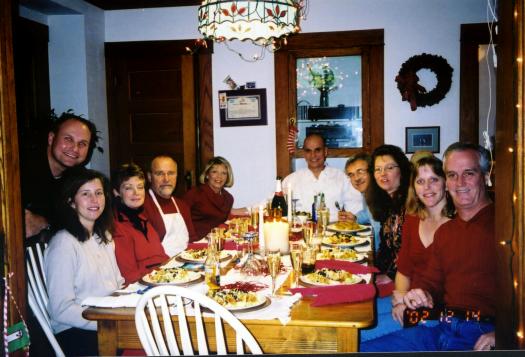 2002 - You know what martinis do to Carol.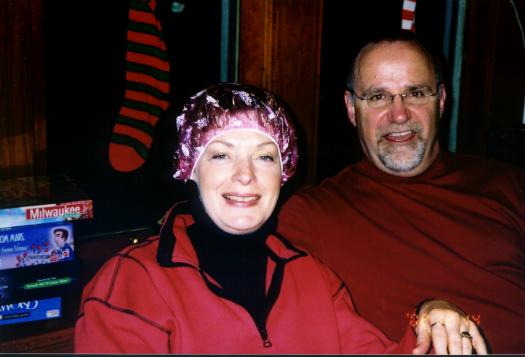 2002 - Eating & Joking - (Chris & Michelle are happy)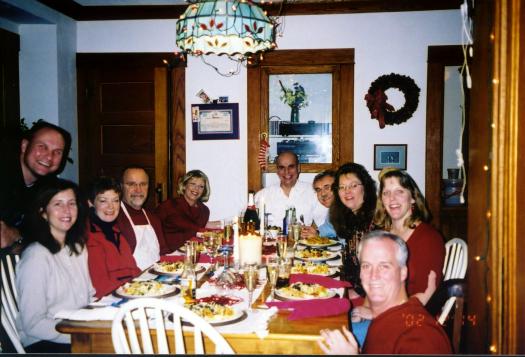 2002 - Joe reacts to Viagra planted in guacamole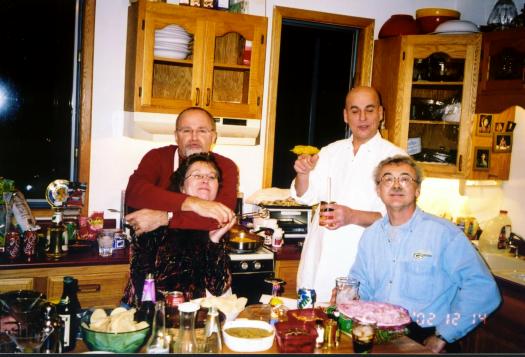 In kitchen 2001 - Lisa's Dip
Everyone 2001
Chris Hoppe, Don, Lisa, Denny, Nancy, Bob, Chris Magulski, Larisa, Michelle, Sheila (Lucy under table).
2001 - discussing world issues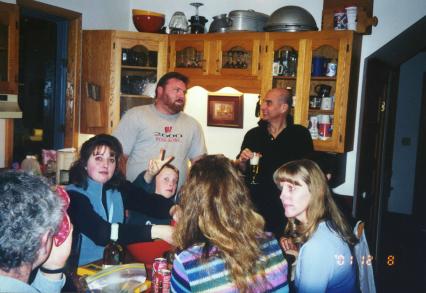 Chris & Chris Jr. (Tony)- 1999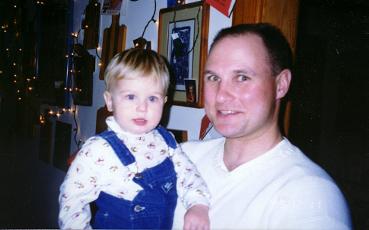 Out-of-towners - 1999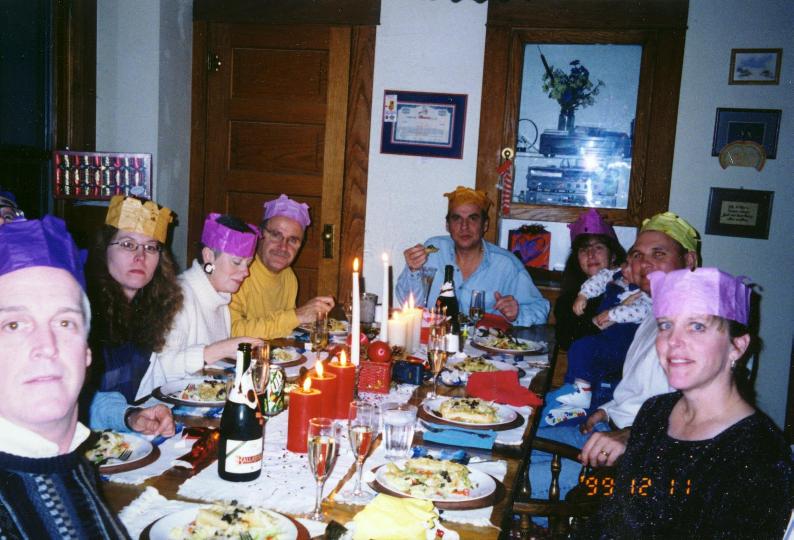 1998 Out-of-towners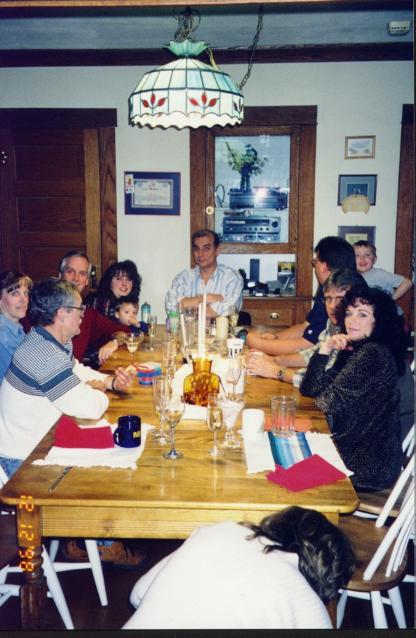 Bob, Chris & Chris Jr. (Tony)- 1998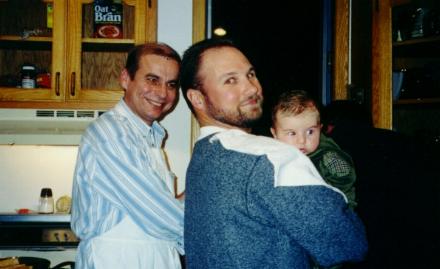 1998 Out-of-towners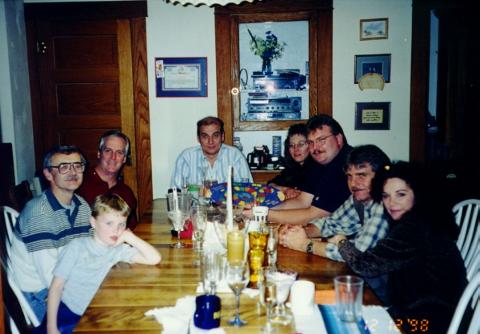 CHICKEN TACOS RECIPE
Remember the tradition is to toast WHO you received the recipe from BEFORE dining
Boil 8 chicken breasts in onions, spices, salt and pepper until meat falls off bones
Bake chicken chunks in fry pan w/butter (optional)
Put chicken chunks in warmed corn tortilla shells, wrap, dash of hot sauce (optional), insert toothpicks to retain shape.
Fry tortillas in frying pan, about 1/2" of oil. Top with guacamole, grated monterrey jack cheese and cut up black olives.
Serve on bed of lettuce, tomatoes, peppers, top w/ italian dressing (optional for those who aren't browsers)
Guacamole
Put 1 jar of 16oz. El Paso type (mild) taco sauce in a blender, add 5-6 peeled/pitted avacados, 1 peeled/chopped onion, 2 tsp. lemon juice, salt, pepper, garlic(powder).
Video - 1997

Highlights - suggestions requested

2004 - What does Bob's date do after dinner? - wash dishes. After asking 3 times to join the group, Bob turns water off in basement. House gift? Tea lights. 1st time in 17 years, group doesn't play games.
2003 - Bob turns up the heat - tacos are better... And man, there are presents around for everyone. What friends!!!!
2002 - Nancy wins "the Best" Fudge, Michelle wins "the Best" Pecan/Ladyfinger? cookies, Lisa wins "the Best" Cheese Dip (what's it called?)
and Bob decides to make oil hotter next year to make'em crispier - To hell with the mess! (as Don Quixote would say)
2001 - Splurge!! - one bottle of Dom Perignon 1993 is shared by all - mild - plus a magnum of Heinekens, and Chris M. opens another keg-Becks
games? We tried Password.
2000 - Nothing unusual happens.... very unusual
1999 - Don tries his new Family Feud game - Dud
1998 - Denny is on time - Bob tries "Men are from Mars.. Women from Venus" game - Dud
1997 - Chris Magulski opens beer tapper and coats kitchen ceiling with Munich brew
1996 - Joe finds spores growing in coffee grounds. Seems like last time coffee was made was prior year's event.
1996? - While playing Scruples, Bob is only one who believes Chris M. would stop to help a fallen runner rather than win the marathon.
1995? - Lisa's nacho dip explodes in microwave
1995? - Lisa & Don's chocolate gift is placed too close to car heater on trip
1994? - Donna Pearce & Michelle Magulski discuss world issues
1990? - Chris Hoppe first meeting with the gang, opens the door to everyone wearing B&B system name tags singing "Bob Bob Bob, Bob Bobaranne" (melody of Ba Ba Ba, Ba BarbraAnne by the Beach Boys) and drinking champagne

What others have said:


"Best party ever - I think" Don S.
"The only place I know with aged coffee" Joe R.
"We had nothing else planned" Lisa S.
"Bob is the ultimate host" Bob B.
"Where is the lettuce?" Joe R.
"Nothing could have stopped us...except a better offer." Sheila H.
"Couldn't ask for more. I know, because I tried three times." Don S.
"I didn't expect much, and I wasn't disappointed." Tom W.
"How old is the beer?" Dave Pearce
"Who cares about beer, where's the olives." Carol R.
"I'm coming back next year... I have to, he's my dad" Sheila H.
"It's the only time I see the place clean." Anonymous
"Worth the trip. We were visiting relatives nearby anyway" Chris H.
"Clears me out like nothing else." Dennis D.
"Don't ever change the dessert" Chris M.
"Hey, it's a free meal, you won't hear me complaining." Jim B.
"The only meal I've had at Bob's where the food, at least guacamole, was supposed to be green." Paul S.
"I keep trusting Bob, he keeps saying next year will be better." Tim R.
"I wish he didn't owe me money, then I wouldn't feel obligated." Mike S.
"I don't know how he does it, we moved 3 times, didn't tell him, and still get invited." Donna P.

Matt will hate this when he is a teenager 1996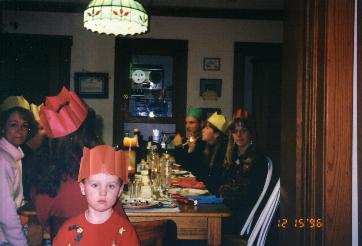 1996 & Lisa is in love w/photographer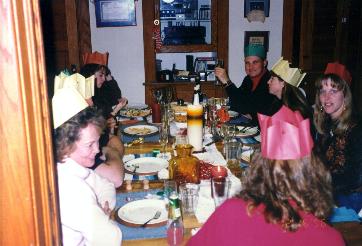 In-Towners 1996
Denny is thinking about a mathematical formula... or sleeping
Gang is smiling 1996 - Matt.... Smile!!!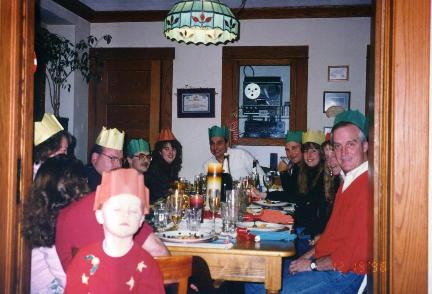 In-Towners
Chris Hoppe, Bonnie, Tom Wiesmueller,Matthew Hoppe - 1992?
Out of towners - 1999
Out of towners - 1999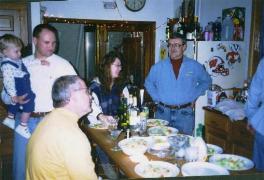 Out of towners - 2000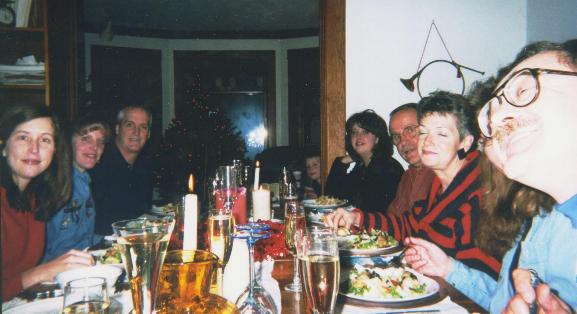 Out of towners - 2000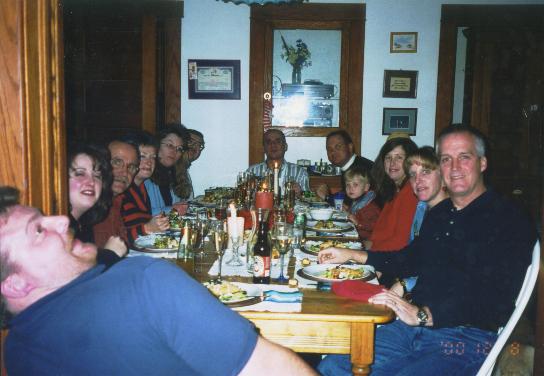 table runner on head 2000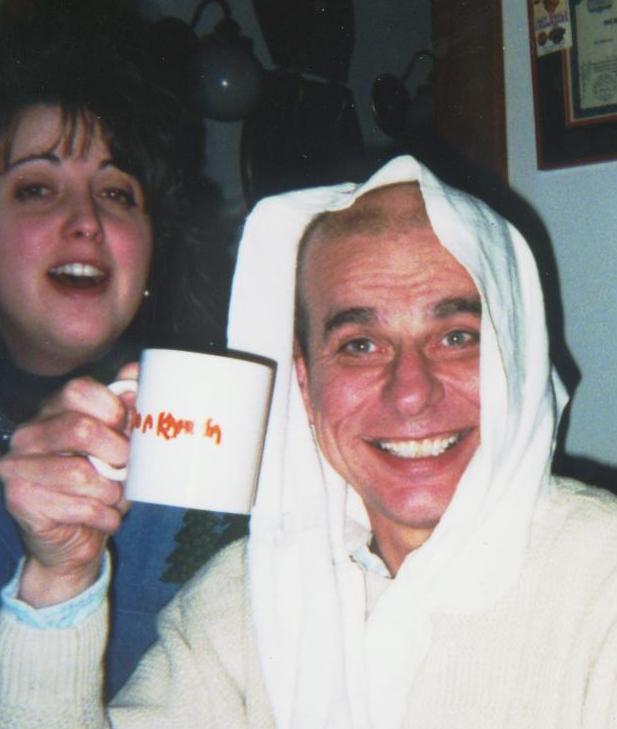 In towners - 2000
Out-of-Towners 1994
The Pearce's, Carol, Sandy(?) - 1991 (?)
Dave Pearce, Joe's Daughter, me, Donna, Lisa, Joe, Sheila - 1991 (?)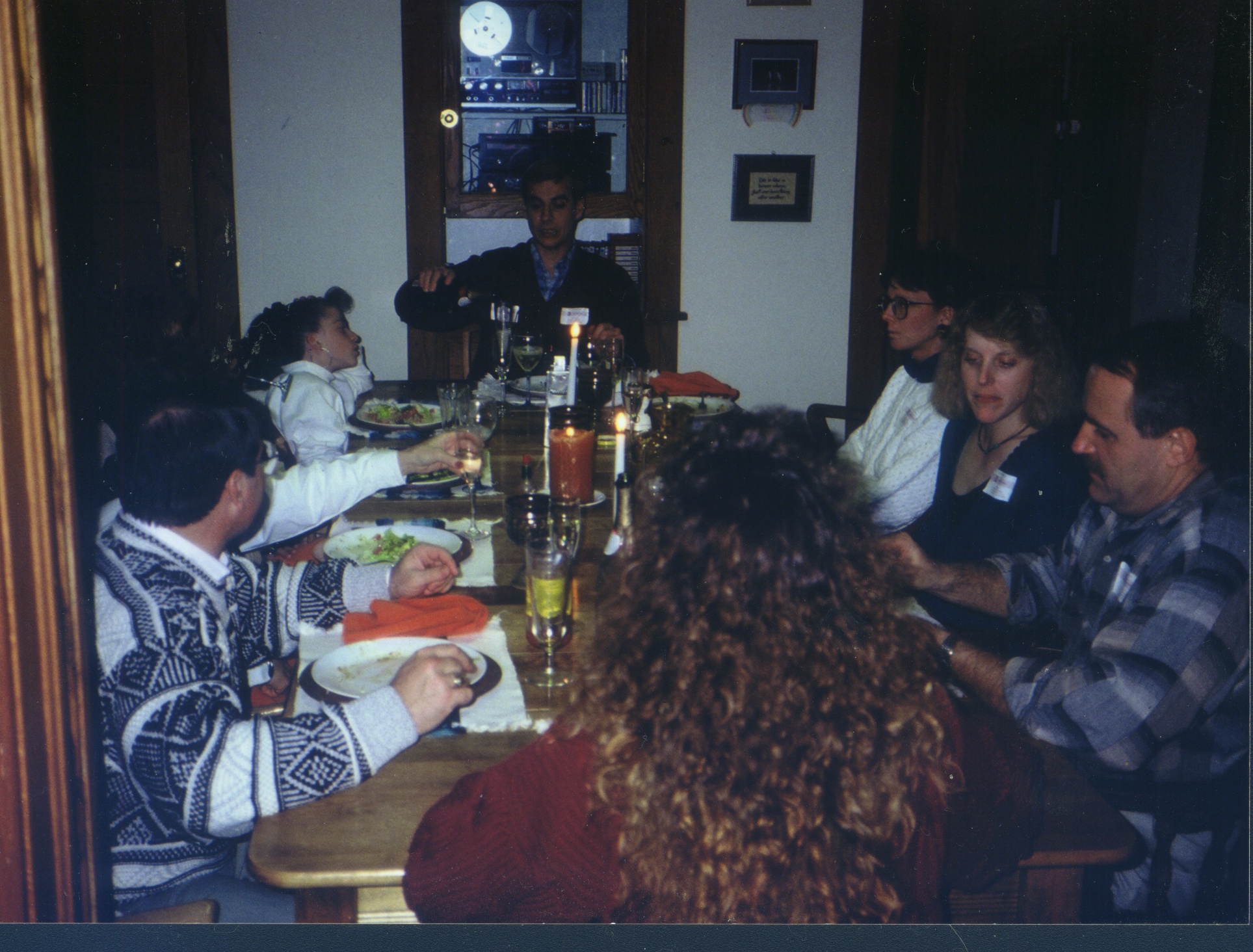 You can E-Mail these members of the elite Chicken Taco group:
(the nicest people in the world)
Click on name to start your e-mail program, and e-mail address (or name from your address book) will be filled in for you


Chris -cphoppe@yahoo.com & Sheila SheilaHoppe@yahoo.com (The Little chicken and cook)


Out-of-Towners (2nd Saturday in December)
Don & Lisa Svoboda dabrosis@yahoo.com (always brings dip - no, not her husband)
Denny and Nancy Dartsch ndartsch@wi.rr.com (always brings memories)
Chris and Michelle Magulski chris.magulski@midwestairlines.com (always helps marathon runners)
Joe and Carol Ringeisen jfncaring@charter.net (always brings lettuce)
Mike Schneidler mschneidler@sbcglobal.net
Dave Pearce dave.pearce@gfcomp.com (members in abstentia - Dallas, TX)

In-Towners (3rd Saturday in December)


Paul and Holly Smith mpsipss@aol.com (always brings appetite)
Tim and Dawn Riordan whimpies@aol.com (always brings pig roast invite, good stories and cheatsheet)
Jim and Sandy Bouman jimboman@execpc.com (always wins the games - should be on Jeopardy)
Tom and Bonnie Wiesmueller tomwiesmueller@aol.com (always brings laughs and inspiration)

* Thanks for your sponsorships while we bowled for Crohn's & Colitis.
Create your own free home page at mygo.com

"i<" =n =